Aluminum-Magnesium Alloy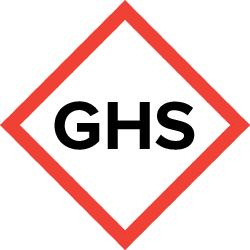 Manufacturer Information
Name
THORN SMITH LABORATORIES
Address
7755 Narrow Gauge Road
Beulah, MI 49617
USA
Phone
231-882-4672
Effective Date
2017-03-02
NFPA
1
1
2

HMIS
| | |
| --- | --- |
| Health | 1 |
| Flammability | 1 |
| Physical Hazard | 2 |
| Personal Protection | E |
Signal Word
Hazard Statements
Irritation to skin and eyes on contact.
Inhalation will cause irritation to the lungs and mucous membrane.
Irritation to the eyes will cause watering and redness.
Reddening, scaling and itching are characteristics of skin inflammation.
Precautionary Statements
Eye Contact: Immediately flush with plenty of water for at least 15 minutes, lifting upper and lower eyelids occasionally. Get medical attention immediately.
Skin Contact: Remove any contaminated clothing. Wipe off excess from skin. Particles embedded in skin can produce blebs with a protracted course. Immediately wash skin with soap and water for at least 15 minutes. Get medical attention if irritation develops or persists.
Inhalation: If a person breathes in large amounts, move the exposed person to fresh air. If not breathing, give artificial respiration. If breathing is difficult, give oxygen. Get medical attention.
Ingestion: Get medical attention immediately.
San Diego Community College District Local data
*This local data is shared by all revisions