Ferrous Ammonium Sulfate (for Fe)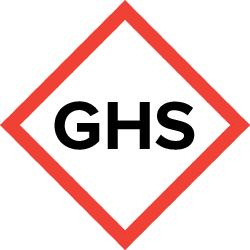 Manufacturer Information
Name
THORN SMITH LABORATORIES
Address
7755 Narrow Gauge Road
Beulah, MI 49617
USA
Phone
231-882-4672
Effective Date
2020-11-11
NFPA

HMIS
| | |
| --- | --- |
| Health | |
| Flammability | |
| Physical Hazard | |
| Personal Protection | |
Signal Word
Hazard Statements
May be hazardous in case of ingestion and inhalation.
May be slightly hazardous in case of eye and skin contact (irritant).
Precautionary Statements
Eye Contact: Check for and remove contact lenses. Flush with plenty of water for at least 15 minutes, lifting upper and lower eyelids occasionally. Seek medical attention.
Skin Contact: Remove any contaminated clothing. Wipe off excess from skin. Flush skin with water. Get medical attention if irritation develops or persists.
Inhalation: If inhaled, move the exposed person to fresh air. If not breathing, give artificial respiration. If breathing is difficult, give oxygen. Seek medical advice.
Ingestion: If swallowed, and if the person is conscious, immediately rinse mouth with plenty of water. DO NOT induce vomiting. Get medical attention.
Storage: Keep away from strong acids, sources of ignition, and direct sunlight.
Under fire conditions, hazardous fumes will be present.
San Diego Community College District Local data
*This local data is shared by all revisions